Transform Your Home with Interior and Exterior House Painting Services!!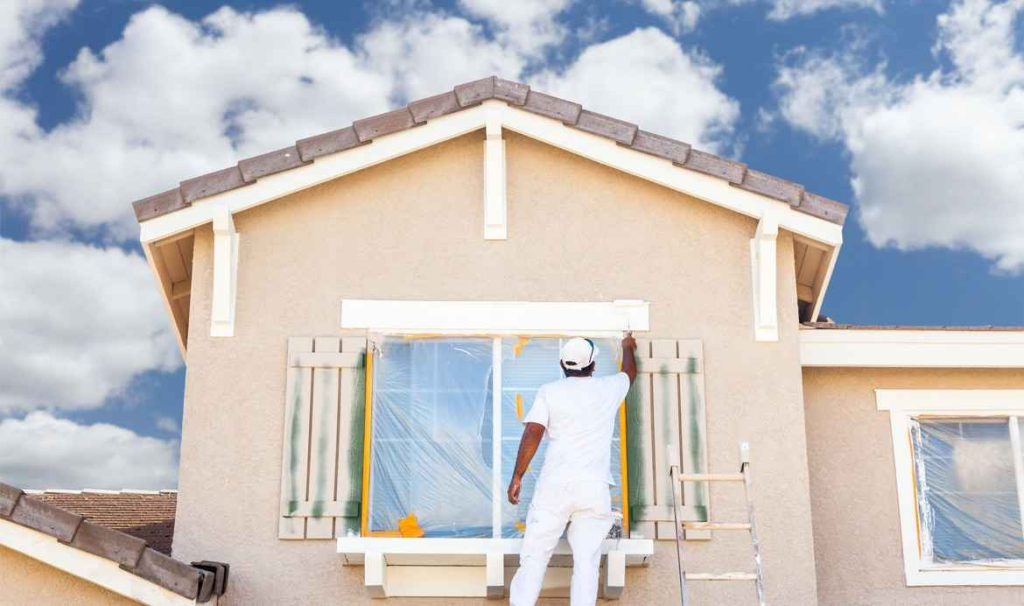 When it comes to giving your home a fresh and updated look, few things can make as big of an impact as a fresh coat of paint. Whether you're looking to revamp the interior or enhance the curb appeal of your home, Handyman Group SFL can help you achieve the desired results. In this blog, we will explore the benefits of hiring professionals for your painting needs and the services they offer.
Interior Painting Services
Interior painting is a fantastic way to breathe new life into your living space. From the walls to the ceilings, a fresh coat of paint can completely transform the look and feel of a room. Professional interior house painting services Hollywood fl offer a range of benefits, including:
1. Expertise and Skill: Professional painters have the knowledge and experience to tackle any interior painting project. They will ensure that the surfaces are properly prepared, apply the paint evenly, and achieve a flawless finish.
2. Time and Convenience: Painting a room can be a time-consuming and tedious task, especially if you have a busy schedule. Hiring professionals allows you to sit back and relax while they handle all the prep work, painting, and clean-up.
3. Color Consultation: Choosing the right paint color can be overwhelming. Professional painters can provide expert advice and guidance to help you select the perfect colors that complement your style and enhance the ambiance of your home.
Exterior Painting Services
The exterior of your home is the first thing that visitors and passersby notice. A well-maintained and freshly painted exterior can significantly boost your home's curb appeal and increase its value. Here's why you should consider professional exterior painting services in Hollywood fl
1. Enhanced Protection: The exterior of your home is constantly exposed to harsh elements such as sunlight, rain, and humidity. Professional painters use high-quality paint and techniques to protect your home from weather damage and ensure long-lasting results.
2. Improved Aesthetics: A fresh coat of paint can do wonders for your home's appearance. Whether you want to maintain the existing color or completely change the look, professional painters can help you achieve a flawless and even finish that will make your home stand out in the neighborhood.
3. Increased Home Value: If you're planning to sell your home, a well-maintained and freshly painted exterior can significantly increase its value and attract potential buyers. Professional painters can help you choose the right colors and finishes that appeal to a wide range of buyers.
Additional Services
In addition to interior and exterior painting, professional painting services in South Florida often offer a range of additional services to meet your specific needs. These may include:
– Power washing: To remove dirt, grime, and mildew from exterior surfaces before painting.
– Stucco repair: To fix cracks and imperfections in stucco surfaces.
– Drywall repair: To patch and repair damaged drywall before painting.
– Cabinet painting: To give your kitchen or bathroom cabinets a fresh and updated look.
In conclusion, Handyman Group SFL can help you transform your home and create a space that you'll love. From expert color consultation to flawless finishes, hiring professionals ensures top-quality results that will enhance the beauty and value of your home. So, if you're ready to give your home a makeover, don't hesitate to reach out to a reputable painting service in your area.